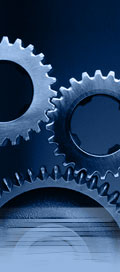 Why Budget Spec?
By using Budget Spec, you generate a project mechanical, electrical, plumbing and fire protection project budget and competitive bid documents which In-turn offers you quality control and a better return on your investment.

Who can use Budget Spec Services?
Everone can use this service! Our service is available to anyone who would like to save money on initial project Mechanical, Electrical and Plumbing (MEP) design. Budget Spec is perfect for Homeowners, Architects, Engineers and Construction Professionals.

Do I need any technical skills to use your site?
Anybody who uses the web can use our system. There are many user friendly help screens which define terms and services for your aid.

Do I need any special software?
NO! With our service there is no need to download any special software. You can do everything you need from your web browser.

Is the service Mac compatible?
Absolutely!

Can users see each other's files?
NO! Each account is restricted to your own private space.

Is my data backed up?
Customer data is protected via a robust file server architecture and using state of the art hardware and software. We cannot lose data due to a hardware failure. However due to the high volume and the transient nature of the data, we do not keep incremental backups and cannot restore any data accidentally deleted and / or changed by the end user.

How do I pay?
We accept most major credit cards.